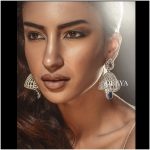 Gold Dust Collection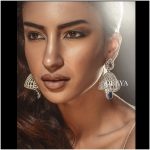 Gold Dust Collection
£70.00
£70.00
Stunning silver and blue earrings made on order in any colour.
Look elegant and classy for any occasion. Make more use of your Deeya jewels which can be worn formally at a mendhi,wedding,walima or any special occasion.
Deeya jewellery can be customise to your requirements, simply by contacting us. All our jewellery is carefully packed to reach you safely and comes in a Deeya gift box.
Makeup @ap_asianbridemakeup.
Photography @omjphotography
Stunning model/actress @elenarmf
SPECIFICATION:
• Formal
DELIVERY:
• 3-4 weeks UK delivery
• 4-5 weeks international delivery
Description
Gold Dust Collection 2016/2017 by Deeya Jewellery.