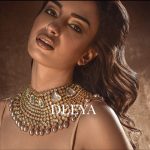 Gold Dust Collection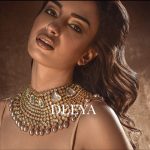 Gold Dust Collection
£600.00
£600.00
Stunning elegant and classy for any occasion. Make more use of your Deeya jewels which can be worn as bridal or formally at a mendhi,wedding,walima or any special occasion.
Deeya jewellery can be customise to your requirements, simply by contacting us. All our jewellery is carefully packed to reach you safely and comes in a Deeya gift box.
SPECIFICATION:
• Polki Crystals
DELIVERY:
• 3-4 weeks UK delivery
• 4-5 weeks international delivery
Description
Gold Dust Collection 2016/2017 by Deeya Jewellery.